Our Vision
We are here to shine the transforming light of the gospel of Jesus Christ into the community of Handsworth and beyond. The new Beacon Centre continues and develops that vision by creating a physical space where lives are transformed and restored as we respond compassionately to the needs of our community. The Beacon Centre will be a welcoming place where people of all ages, cultures and backgrounds can find both practical and spiritual help.
Go, be fruitful and multiply
We believe God has told us to 'Go' into our community to show people his love and to introduce them to the good news of Jesus. Even as we have begun to do this, we have experienced strong growth in numbers which has put pressure on the capacity of our existing building. Equally, it has become clear that the building itself is no longer adequate for our vision of transformation and restoration.
How can you help?
Give a one-off gift: Mark the envelope "New Beacon Fund" and send it to the Church address in this leaflet
If you are a UK taxpayer: complete a gift aid declaration form to give us permission to claim back 25p for every pound that you give
Give by Standing Order:

Standing Order instructions: contact your bank and request that a new standing order be set up from your account to:

Account Name: Beacon Evangelical Church, Handsworth – Beacon CAF
Account Number: 00018908
Sort code: 40 – 52 – 40

Payment Reference: Use your full name followed by NBF (New Beacon Fund)

e.g. John Smith – NBF

Give online:
To give a one-off gift click on the link below: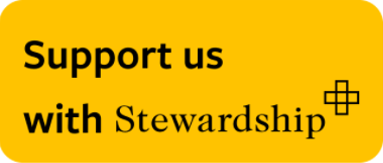 Our vision is to use the building to deliver services to those most in need in our area. We would like to provide
counselling and support to address mental health needs
facilities and support for parents with young children
signposting and language learning to support incomers
a place for young people to belong, learn and play
a place for older people to socialise and obtain help
Scope of

NEW BEACON FUND
Beacon Evangelical Church ("the Church") is raising funds to buy or build a new church building and to pay for any associated expenses. If for any unforeseen reason we are unable to buy or build a new church building or there are surplus funds left over, we will use the donations for other purposes to further the Church's charitable objects.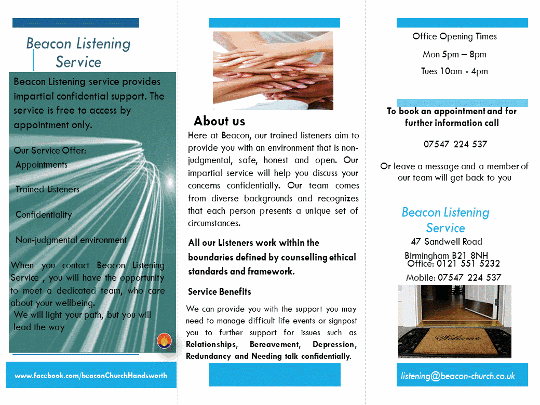 We have estimated that the Beacon Centre will cost between £1 and £1.5 Million to build and so far we have raised around 15% of this.The Church community is committed to the long term support of this project.
To give a regular gift click on this link below and choose the Beacon Centre Fund as the project you wish to support: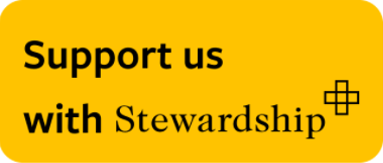 Get in Touch
Beacon Evangelical Church
47 Sandwell Road
Handsworth
Birmingham
West Midlands
B21 8NH
Church Office Tel. 01215515232
Email: admin@beacon-church.co.uk
Facebook Page https://www.facebook.com/BeaconChurchHandsworth
©2020 Beacon Evangelical Church. All Right Reserved