Welcome to Beacon Church, a light to our neighbourhood, a beacon set on the hill. We aim to be a Beacon of God's Good News in Handsworth and wherever He tells us to go. We are here to show and tell others the Good News of Jesus Christ, build up the body of the church in love until all are ready and able to take this task.
We would love to tell you more and help you on your journey back to God. Drop in and see us, call or send us a message.
We look forward to meeting you. Click here
Please get in touch to:
find out more about us

request help

find a listening ear

ask about our faith

have a chat!
What's on
Week of Prayer:
Theme: Restore and Rebuild
Text: Isaiah 58
Monday 6th to Friday 10th January 2020
at 7:30pm
Come and pray with us to see the positive changes in our lives and community that the Almighty God desires.
Child Safeguarding Statement
Beacon Evangelical Church takes its responsibility for safeguarding very seriously. We recognise that the protection and welfare of children is of paramount importance. We fully respect confidentiality requirements in dealing with child protection matters. For more information, please contact us for more details on our Child Safeguarding Policy.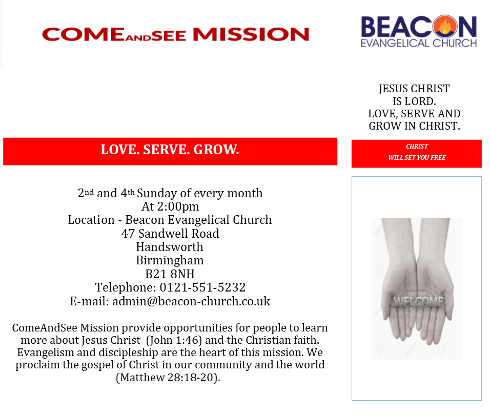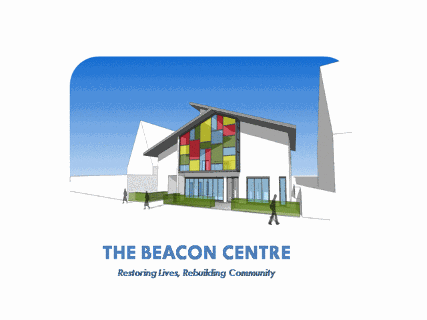 ©2019 Beacon Evangelical Church. All Right Reserved