Youth for Truth

Our Youth Ministry offer young people the opportunity to thrive spiritually, intellectually, emotionally and physically to ensure they fulfil their God given potential. Youth for Truth help young people develop their talents and express their abilities in teams such as choir and drama.
The young people are empowered through ministrations, bible study and discipleship classes teaching on practical and relevant application of the Word. We encourage social cohesion through activities such as fun day Soul survivor and outings. Youth for Truth meet every Friday evening between 6:30pm to 8:30pm.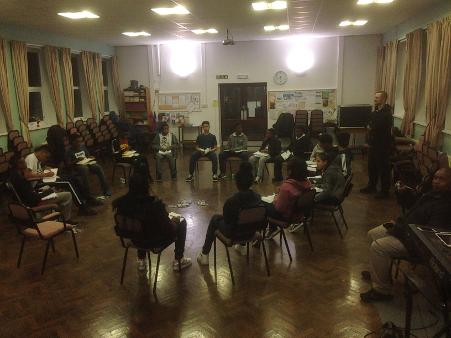 Club 3:16
Club 3:16 is a new initiative, a Youth Club set in the heart of the Handsworth bordering Sandwell Area. The aim of this youth club is to provide a safe, educational, fun and spirit led environment for the teenagers and young people in and around the area.
We offer a space to empower young people to make good choices, build on skills, create a positive community and become positive citizens in society. One of our main aims is to reach the Eastern European community and break down barriers. Club 3:16 meet every Friday between 6:30pm to 9:00pm.
Get in Touch
Beacon EvangelicalChurch
47 Sandwell Road
Handsworth
Birmingham
West Midlands
B21 8NH
Church Office Tel. 01215515232
Email: admin@beacon-church.co.uk
Facebook Page https://www.facebook.com/BeaconChurchHandsworth